Watch Cisco Live Sessions On Demand
Keynotes, technical sessions, breakouts, demos and more to watch anytime, anywhere.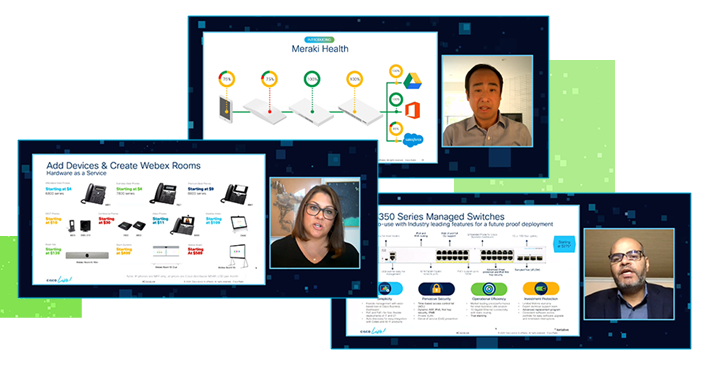 New Technical Sessions
With over 750 technical sessions and demos, including 200+ new sessions, the Cisco Live on-demand library features new sessions on Collaboration and Data Center to Security and Enterprise Networks.
VIEW NOW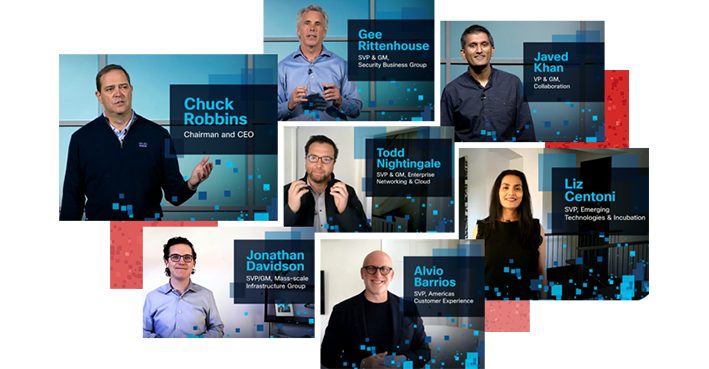 Cisco Live 2020 - Digital Event Sessions On Demand
Missed it the first time or want to experience the excitement again? View the keynotes, breakouts and innovation sessions from the Cisco Live 2020 digital event. Browse the catalog to explore technical sessions and demos.
GO NOW
Technology Tracks
Find on-demand sessions by technology or interest to gain new knowledge in an evolving landscape.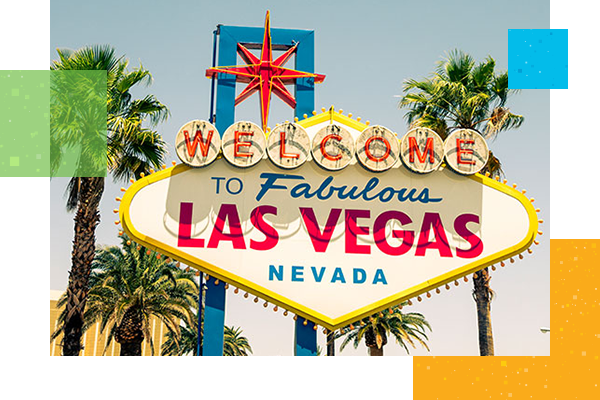 Cisco Live 2021
Sign up to be notified when registration opens for Cisco Live 2021, June 6-10 in Las Vegas.
Welcome to Cisco Live!
Let's come together to explore the possibilities and build a more inclusive future.
Login below with Twitter or LinkedIn to participate in Q&A, polls and trivia during the live stream. You can also participate through the mobile app. See how you rank on the Trivia Leaderboards and get tips from our How To Guide.
Join us June 16-17 for Cisco Live

Let's come together as a community to explore how we can use technology to help the greater good and build a brighter future for all.
Register Now
Calling All
IT Heroes
Now more than ever, we need the Cisco Live community to engage and explore how technology can help solve the world's problems. The Cisco Live 2020 digital event will gather the best and the brightest IT heroes to imagine these possibilities. Join us for free - from your home.
Date:
June 16-17, 2020
Time:
9 a.m. - 3 p.m. Pacific Time
Cost:
FREE
New Dates. Amazing Digital Event.
Watch Now: IT Heroes – You are Invited
With more than 40 sessions over 4 channels during two days, we've got you covered with engaging and inspiring content. Select the
sessions
that most interest you to build your
personalized schedule
.
Cisco Live will deliver the event you've come to know and love. All for free. All from your home.
We've got the same great line up of sessions! If you already registered, we will carry over your registration to the new dates. No action is needed on your part.
Looking for more details about the event? Check out our extensive
event details
page, your one-stop resource for the digital event.
Register Now
Special Guests
Join us for inspirational speakers and exclusive performances from special guests.
Powerful Speakers
Cisco executives, social entrepreneurs, authors, and artists bring you inspiration and opportunities to imagine the possibilities together.
Date:
June 16-17, 2020
Time:
9 a.m. - 3 p.m. Pacific Time
Cost:
FREE
Cisco Live Digital Experience
We're dedicated to making sure this year's digital experience reflects the Cisco Live you've come to know and love, from informative keynotes and deep-dive technical sessions to social engagement and stories of leadership and inspiration. All for free. All from your home.
Register Now
Keynotes with Cisco executives and industry thought leaders
Innovation Talks outlining the future of Cisco technology
Snapshots of inspiration from entrepreneurs, authors, artists and more
IT leadership strategies and tactics to apply to today's challenges
Interactive opportunities with Cisco experts and your peers
Technical education and training, demos, and expert-led sessions
Register today to get:
Access to the On-Demand Library including 250+ new technical education sessions on June 18
Networking with your peers – Coming Soon
Content catalog, scheduling tool, and session recommendations – Now Available
Cisco Live Mobile App – Now Available
The Cisco Live Digital Experience begins in...
Streaming Channels
Four simultaneous channels of broadcast content throughout each day, and available for everyone to view.
Jump between channels to view content most applicable to your needs.
Agenda
now available.
Possibilities Channel
Whether you're a long-time Cisco customer, or new to the Cisco Live experience, the Possibilities channel is for you.
The Possibilities channel delivers a uniquely Cisco Live experience, featuring keynotes with Cisco executives, talks with global change-makers, IT technology insights, and stories of inspiration and optimism from inventors, community leaders, and customers like you. Because when we know when we come together not only as IT professionals but as citizens, the possibilities are endless.
Calling all:
Explorers, adventurers, idea-generators
Business and industry leaders
Global citizens seeking to improve our world
IT Heroes, the professionals from IT organizations all over the world
Innovation Channel
If you're an IT futurist tasked with determining your organization's best and next moves related to both infrastructure and innovation, this channel is for you.
The Innovation channel explores the IT solutions and strategies that are essential to businesses today, from securing your data and empowering your teams to transforming your infrastructure and reimaging your applications. Featuring a mix of innovation talks, product and strategy overviews, and demos, we'll explore how empowered IT can make innovation happen.
Calling all:
IT futurists—forward-thinkers, solution-seekers, and challenge-slayers
Network and systems architects
Application and business process implementers
IT managers and leaders tasked with advancing the technology roadmap
IT Heroes Channel
If you're an IT professional—a builder, problem-solver, designer, architect, or troubleshooter—the IT Heroes Channel is for you.
Specifically designed for our most technical audience, the IT Heroes channel offers Cisco technical education, addressing your most requested topics. Featuring technical breakout sessions and demos, and expert-led sessions, this channel dives deep into the technical information and insights you need to stay connected and continue to do your best work during these uncertain times.
Calling all:
IT professionals--builders, architects and problem-solvers
Network and system engineers, architects and administrators
Application experts and DevOps managers
Security experts, collaboration specialists and IoT insiders
IT Leadership Channel
If you're an IT Leader focused on pivoting to innovate your IT strategy amidst disruption, the IT Leadership channel is for you.
The IT Leadership channel will cultivate a mix of business acumen and technological expertise to provide tangible strategies and actionable ideas you can apply today to help your organization succeed. From academic and industry perspectives, to business strategy and technical leaders, the IT Leadership channel will deliver content at the intersection of business and technology to help IT leaders navigate these uncertain times.
Calling all:
CIOs, VPs and IT Directors charged with moving the organization forward
Team leaders who must convey stability and retain culture
IT managers who see to add value up the chain
Line of business leaders seeking technology innovation
Event Details
Looking for more details about the event? How to find sessions in the content catalog or how to schedule sessions? We've got you covered.
Go Now