Let's come together. Globally.
Join us for an immersive two-day digital event. We'll bring together the best of the best to create an unmissable experience.
EMEAR:
March 31 - April 1
Mark your calendar!
Featuring keynotes, technical education, hands-on labs, celebrity speakers, musical performances and more, Cisco Live will continue the tradition of delivering education, inspiration, and fun!
We sincerely appreciate you, our loyal Cisco Live attendees. We are dedicated to creating the most amazing experience possible for our customers, partners and employees. Watch for registration opening in mid February.
Questions? We've got answers.
EMEAR: March 31 – April 1
Grab your front-row seat as Cisco Live delivers:
Experts. We will deliver the best speakers, the most relevant sessions, and the most engaging content from in region and around the globe.
Choice. You can build your personalized agenda with the topics from a broad range of global sessions delivered live and on demand.
Impact. Anticipate a wave of global innovations and announcements that will inspire you to imagine new possibilities.
Access. Training and essential skills building that will help you navigate the complexity of our ever-changing landscape.
Community. Although we may come together in new ways, we retain the same goals and continue to extend our long-standing tradition of learning, networking, and leaning in with, and for, one another.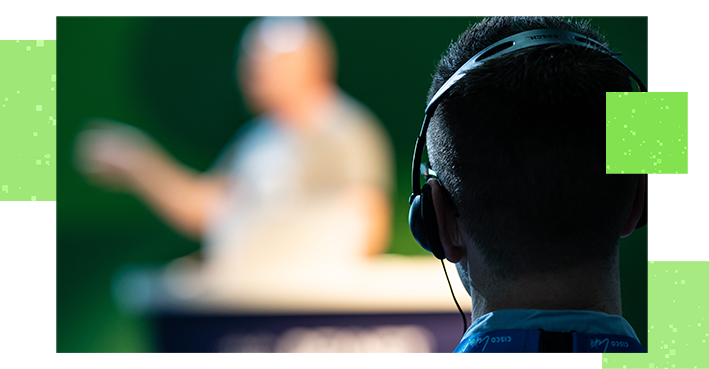 Cisco Live Sessions On-Demand
The Cisco Live On-Demand Library is packed with thousands of session videos for IT professionals looking for training or rich content on the latest Cisco technology innovations.
VIEW ON-DEMAND SESSIONS NOW
Stay Connected
Stay connected all year by using #CLEUR. We'd love to hear from you!